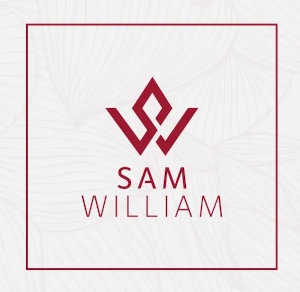 Sam William - the brand
I grew up in a world full of olfactory notes, since the age of 7 I have been attracted by the smell of oriental perfumes and other exotic scents, I am self-taught.
I like to mix distinct notes, having character and coming from different horizons, from different continents. I don't make any compromises when I create perfumes because I try to give pleasure to people.
I am passionate about nature in general and botany in particular, I love plants of all kinds and their essences, it is what gives me the imagination necessary to make you dream through my creativity.
My creations are original and exotic, they take you on a journey, they are distant and mysterious sensory journeys, dare to experience vivid sensations, be closer to your emotions by letting your senses guide you.
Being a nose is not having an exceptional sense of smell, it is allowing to arouse an emotion in the other through the sense of smell.